A friend of mine is of the belief that the band Train wrote four songs in 1997. They came together and wrote 'Meet Virginia,' 'Drops of Jupiter,' 'Calling All Angels' and 'Hey, Soul Sister' that year and calculatedly decided to release these four songs on four separate albums over the course of 15 years. Just enough to stay relevant. Just enough to have longevity.
___________________________________________________________________________
Ignorant people say they like all music but country music. Ignorant or boring people. Not that country music is some transcendent force that people should universally subscribe to, it's far from that, but it's a lazy argument to define your entire taste in music as a negative.
With the evolution of iTunes and iPods and Pandora and Turntable and Spotify asking what kind of music someone listens to seems a boring, idle, pickup question of sorts. No person is able to define what kind of music they listen to by stating genres. FM radio DJs do not control exposure to music. People are not pigeon holed by preset dials on a radio or the album they paid $14.99 for. That doesn't mean music has evolved, but it does mean that everyone has the capacity to have diverse tastes in music. It's not unique or interesting to align yourself against a particular type of music. It's lazy. But so is the question that would lead to that answer.
___________________________________________________________________________
In the last 20 years, there has been a formula for country music that, while not guaranteeing success, certainly puts you in the right direction. This doesn't define the entire genre, but when someone writes about America, a cheating spouse or an affinity for drinking/hunting/fishing you've got a head start to a hit. If you have all three you're at the finish line.
___________________________________________________________________________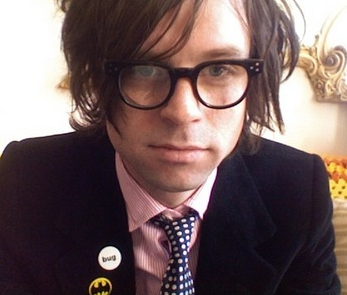 The smartest person in music is not Ryan Adams, Common, Rihanna, Kanye West, Lady Gaga, Eminem, deadmau5 or even any member of Train. The smartest person in music is Flo Rida. The aforementioned people have their intelligence clouded by talent (marginal talent in Train's case). It's indiscernible what is talent and what is intelligence but they all appear to be the product of some innate, prodigal skill that they have crafted and refined over the course of their lifetime. This is of no concern for Flo Rida. Flo Rida's intelligence is readily apparent because he is without talent. He is only brains and packaging.
Last week Flo Rida released a single that will inevitably end up in the top 10 songs in the country. This is a follow up to his song 'Good Feeling' (currently #6 on iTunes), a song which simply took a hook from Pretty Lights, added some nonsensical lyrics (No trick plays, I'm Bill Gates. Take a genius to understand me) and released it to the mainstream music world.
Flo Rida has managed to take his new song 'Wild One' to another level, recreating his song with David Guetta from the Summer of 2010, 'Club Can't Handle Me.' It's like he was challenged to see how far he could push pop music. Not in a Michael Jackson, "Let me redefine the genre" way but instead moving from "Can I make a similar pop song?" a challenge perfected by countless artists, to "Can I make the identical song and rerelease it 18 months later to tremendous success?"
He convinced Sia to sing a new chorus to the same beat. He found a thesaurus and reworked his lyrics slightly ("Look like cash and they all just stare, bottles, models standing on chairs" versus "After bottle, we all get bit and again tomorrow...club shuts down, I heard you're super models") and produced a song that will be eaten up by clubs and DJs and teenage girls and frat guys alike.
Flo Rida has managed to craft his packaging and output to the point that hits are beyond formulaic; they are identical. He's the 5th Avenue Apple Store selling repackaged 1998 pod-shaped iMacs. And we all have goldfish memories.